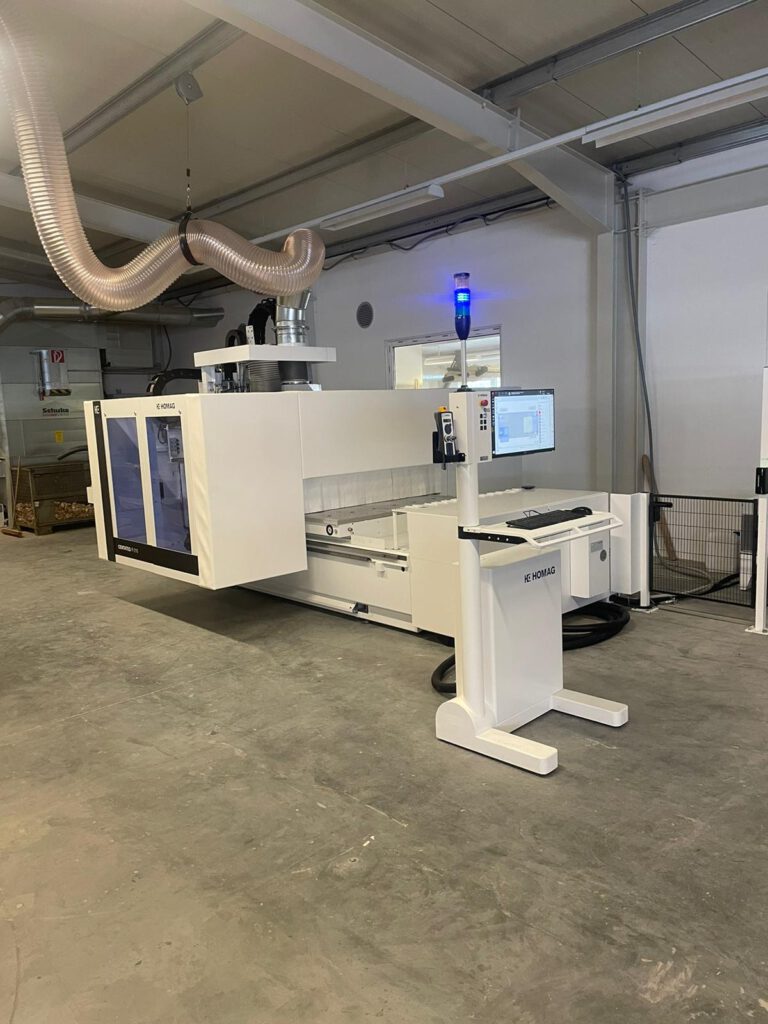 After some delays in delivery, the new CNC machining center went into operation at the beginning of December.
This CNC machine not only increases production productivity, but also significantly accelerates the production of newly developed boat moulds.
In contrast to the existing 3-axis CNC milling machine, the new system can not only process wood and carbon, but also aluminum, which opens up completely new production possibilities.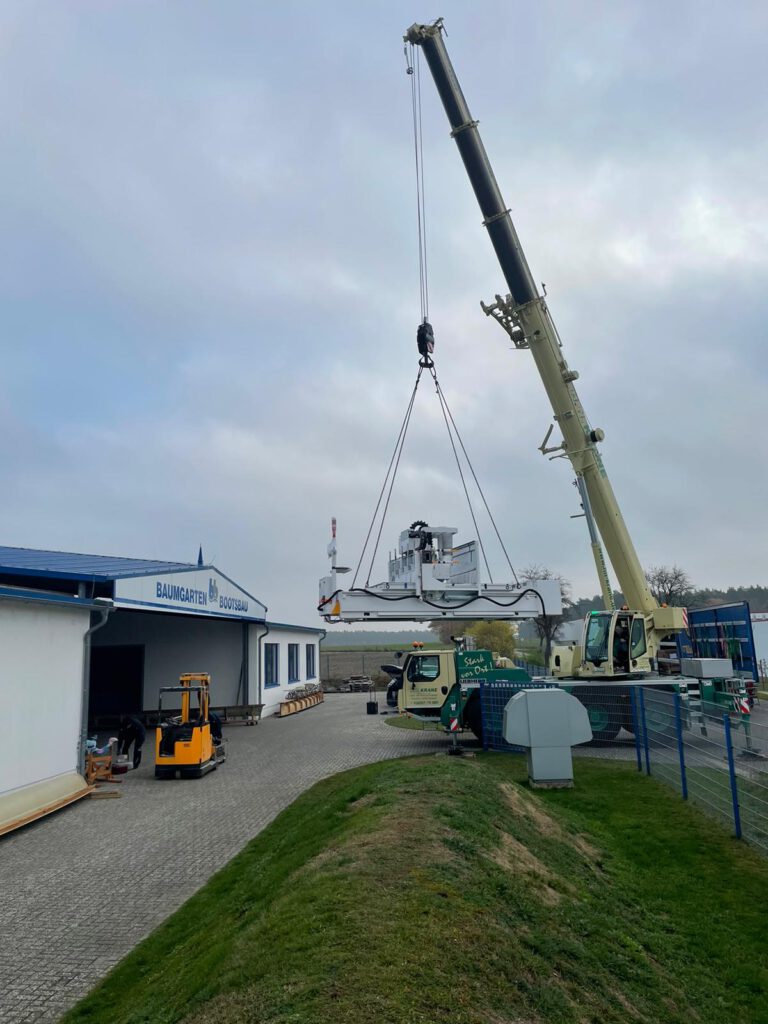 CNC machines (Computerized Numerical Control) are machine tools that, through the use of control technology, are able to automatically produce workpieces with high precision, even for complex shapes.
Modern CNC machines can already have more than six processing axes, with the fourth to sixth axes (A, B, C) each representing a rotation around the main axis (X, Y, Z) and being referred to as the auxiliary axis.