Whitehall rowing dinghy, rowing for everyone
A boat for family outings and for sporty rowing in any weather and any water temperature.
This boat is available for one rower or two rowers, each with and without a cox.

The hull is made of glass fiber reinforced plastic, the bottom of the boat is fully walkable. The boat is practically impossible to capsize, rows very directionally and can still take passengers. Storage is possible on two trestles or a slip car.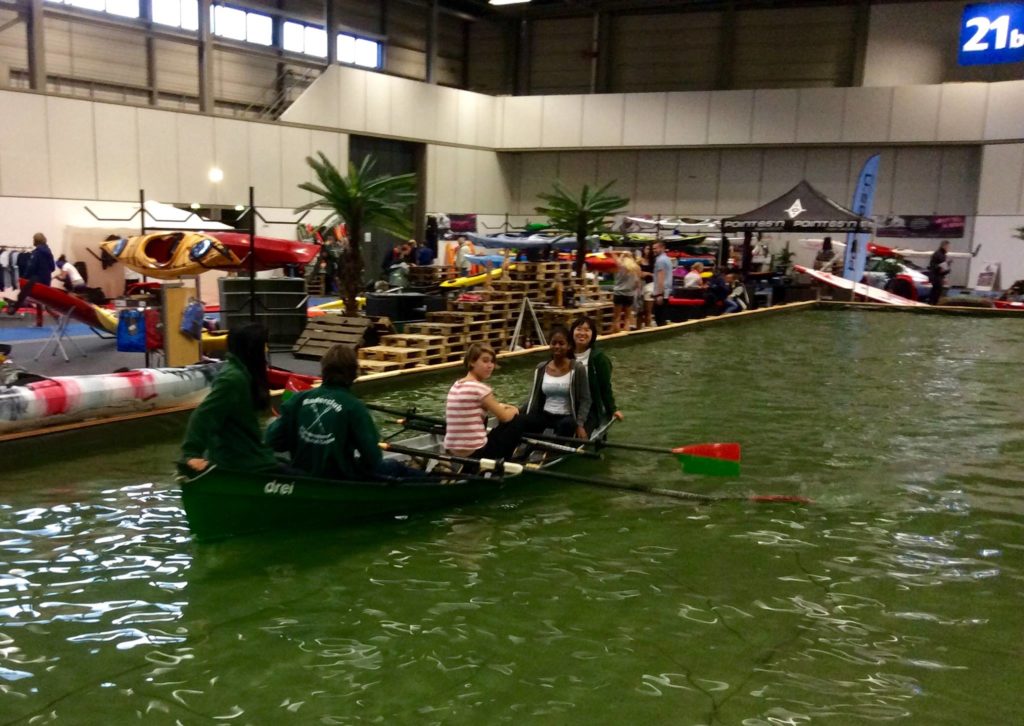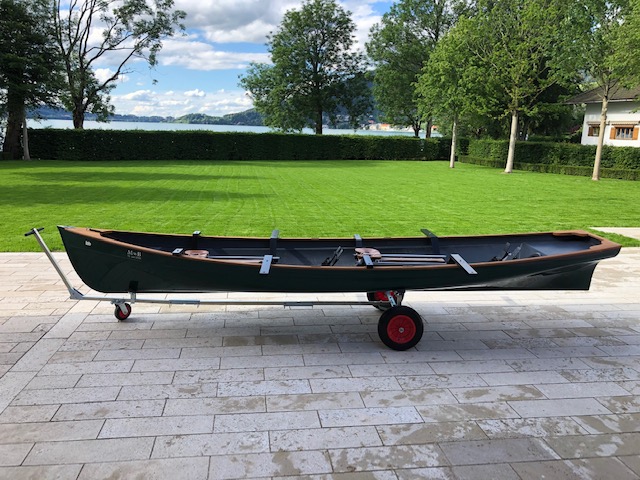 Alternatively, the rowing dinghy is also available with a wooden washboard. This makes the boat stiffer and gives it a more traditional look.
The traditional rowing dinghy is also optionally available with a carbon hull.
As a world first, we are offering our Green Line with a hull made of flax fibers with a cork core material. This reduces the ecological footprint by 75%.
However, if you want to row in really heavy waves, you should choose the Surf Rower variant with a large bow cover, wavebreaker and additional buoyancy bodies.
The Surf Rower version of the rowing dinghy is also available as a two-person without a cox and as a two-person with a cox