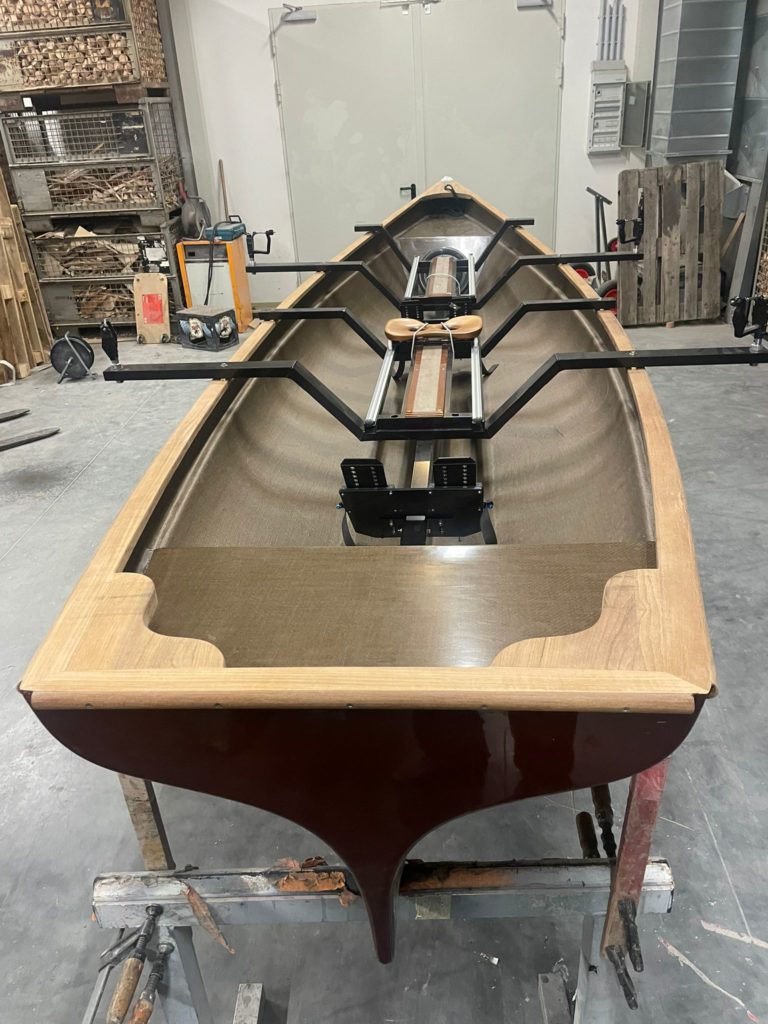 Boothull made of flax fibers, reduce the ecological footprint by 75%.
Flax is a renewable natural fiber that is obtained from the stalks of the flax plant. Our raw material comes mainly from Belgium and France.
Flachs im Faserverbundwerkstoff kombiniert höchste Leistungsfähigkeit und Stabilität mit Gewichtseinsparungen und Nachhaltigkeit.
The processing of the flax fibers takes place in an infusion process. This comes from the racing boat sector and guarantees maximum strength and low weight.
We used the flax fibers here for the first time in a traditional trainer. A boat for leisure and family sports. In principle, it is possible to use flax fibers in our other boat shapes.